Written by Megan McCormick, School Health Facilitator, Ever Active Schools FALL IS BUSY, BUT TEACHER SELF-CARE SHOULDN'T TAKE A BACKSEAT. Students are back in school, and we find ourselves scheduling everything down to the second—even our bathroom breaks. It's important that when things become busy, we do not overlook how important our own self-care is…
Read More

→
Twenty-First Century Spaces for Twenty-First Century Learners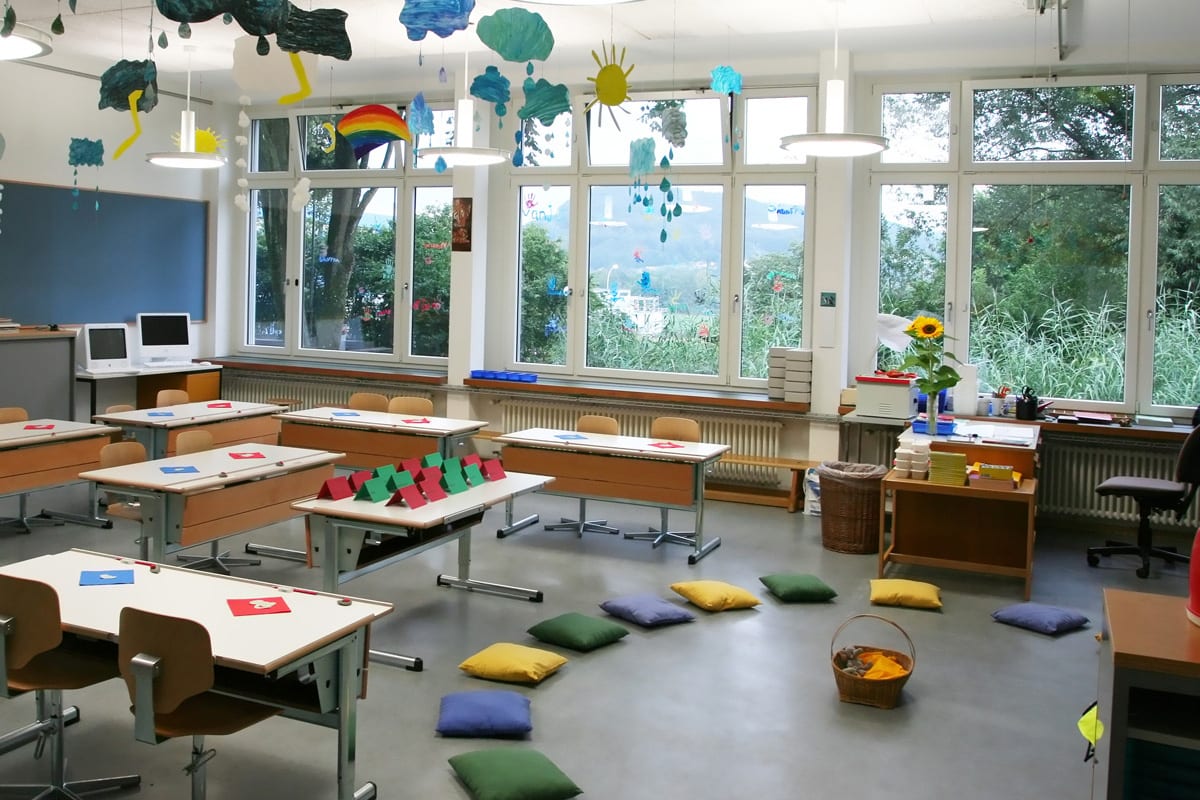 The environments we operate in provide cues, nudges and incentives that influence our actions in subtle yet profound ways. Think of the effects that a bike path has on the likelihood that students will ride their bikes to school if it leads safely to the school grounds: the path makes riding bikes an easy and safe choice for parents to support, knowing their children are not riding in busy traffic. The path also serves as a fun and active way to start the day.
Recognizing the importance of promoting healthy learning environments, Ever Active Schools is proud to have delivered the Twenty-First Century Spaces project. Partnering with organizations to leverage the health promoting work of many, this project aimed to influence the way schools are built in the future.
We have seen changes in pre-service teacher education, teacher professional development, curriculum design, and even the outcomes children will gain from their education. The Twenty-First Century Spaces project helped to ensure we can adapt social and physical environments to keep pace with the ever-changing demands of education.
Research has shown that healthier students are better learners, and we want to play a part in supporting the development of future school builds through a health promoting lens.
As a result of the Twenty-First Century Spaces project, our best-selling resource Don't Walk in the Hallway was developed, along with a supporting electronic resource, Don't Sit Still in Class.
Don't Walk in the Hallway is a set of hallway decals and a resource handbook with guides to:
Advocating for Activity Permissive Learning Environments
A Comprehensive School Health Approach to Don't Walk in the Hallway
Pattern Starting Points
Energizer Ideas
Curriculum Links
Evaluating the Impact of the Decals
How to Access Support: Online Supplement
The point of Don't Walk in the Hallway is simple: get students moving more at school! Schools with Don't Walk in the Hallway decals see an average of 1,000+ more steps per day per student. And let's not forget that adults can join in on the fun, too! Check out the decals in action: