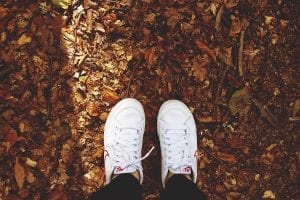 Written by Chesa Peter, School Health Facilitator, Ever Active Schools. Originally published in Healthy Schools Alberta Magazine Special Edition: Active Transportation IN RECENT YEARS, THE NUMBER OF STUDIES ON MINDFULNESS WITHIN THE CONTEXT OF EDUCATION HAS INCREASED DRAMATICALLY. Many studies have demonstrated strong correlations between mindfulness practice and cognitive outcomes such as improved attention and…
With new bike lane infrastructure in the City of Edmonton to support active transportation, this project aims to increase the knowledge, safety awareness and self-efficacy of young Edmonton cyclists.  With focussed education and skill development in areas such as road safety, bicycle maintenance and route mapping using existing municipal resources, competence and confidence in cycling as a form of active transportation are gained.
Ever Active Schools works with a network of school and community partners that are keen to support cycling education in the City of Edmonton, including SHAPE AB, Y.I.E.L.D., Bike Edmonton, and the City of Edmonton's Bike Education team. Karly Coleman, Edmonton's only bike traffic reporter, created the cycling education program and our role is to facilitate the delivery of this comprehensive cycling program for Edmonton students.
This project has completed its pilot stage. Organized in a community league hall setting, three clinics hosted 65 student participants from 19 school communities. Schools promoted these free, inclusive, 6-hour cycling programs. Participant and caregiver evaluations guided project revision, and we now look to scale these cycling clinics to additional Edmonton school communities.
Our hope is to see confident Edmonton students using the city's developing bike network and travelling actively — not just on their daily commutes to school, but whenever they can!
Interested in learning more or getting involved?