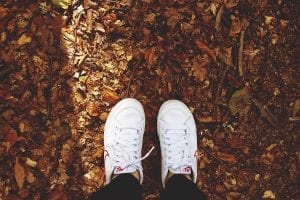 Written by Chesa Peter, School Health Facilitator, Ever Active Schools. Originally published in Healthy Schools Alberta Magazine Special Edition: Active Transportation IN RECENT YEARS, THE NUMBER OF STUDIES ON MINDFULNESS WITHIN THE CONTEXT OF EDUCATION HAS INCREASED DRAMATICALLY. Many studies have demonstrated strong correlations between mindfulness practice and cognitive outcomes such as improved attention and…
As a strategy to foster access and physical activity for all children, students from inner city and under-served school communities receive the opportunity to visit Edmonton's Downtown Community Arena to learn to skate. Funded by the Edmonton Oilers Community Foundation, with support from the City of Edmonton, Ever Active Schools and Skate Canada, this project aims to remove the financial barrier of cost to access the Downtown Community Arena.
We were brought in to help find target schools that would most benefit from the program. Skate Canada delivers their CanSkate programming at the Downtown Community Arena, with the use of the facilities graciously donated by the City of Edmonton.
Approximately 90% of students who have attended the Learn to Skate program so far were actually experiencing skating for the first time! This includes a number of new Canadian youth, many of whom had never seen ice or been to an arena, and three students who had just arrived to Canada within a week of participating. Over all, 1,200 students in grades 1-9 from 21 Edmonton schools had the chance to participate and Learn to Skate in the 2018/2019 school year.
All students learn fundamental movement skills on the ice, appropriate to their skill level, while improving their physical literacy for ice and snow environments. The program is accessible for students with a disability through the use of sleds, and we have been able to create an additional opportunity for one class to experience adapted physical activity through Sledge in Schools. Students with intellectual disabilities, including Autism and behavioural challenges, can also participate and have had positive experiences.
For the 2019/2020 school year, we hope to purchase a class set of ice sleds to create an opportunity for children of all abilities to participate in the Learn to Skate program. Sleds would be available for all CanSkate in Schools programming days. Schools participating in the CanSkate in Schools program would also visit the arena for an additional ice session to explore Sledge in Schools, a program lead by Paralympic Sport Association. These would be one-off experiential days, which would allow for many classes from each participating school to attend, both maximizing afternoon ice time through the Learn to Skate program and extending the project reach.
Interested in learning more or getting involved?