In the Round
Ever Active Schools is hosting several four-part In the Round professional development sessions. Themes will explore a broad range of topics addressing the complex needs of today's classrooms. Develop a community of practice, learn from experts and discuss successes and challenges in a safe, welcoming environment.
What exactly is it?
This is a professional development opportunity ideal for those interested in a deeper, community-based learning experience. Through this interactive format, participants will join four virtual sessions on the same topic, allowing for greater exploration and discussion around practical application of the concepts. 
In the Round is a term borrowed from the arts:
About
These sessions are geared towards classroom teachers, school leadership, school health partners and anyone working with children and youth. They will take place on Zoom on specified dates.
Stay tuned for the release of dates and series themes. Check back soon and follow #EASInTheRound on social media for more!
Current available series:
Teacher and Staff Well-being   |   Physical Activity in the Outdoors
Teacher and Staff Well-being
Shifting the Conversation from Teacher Retention to Teacher Sustainability
Presented by Dr. Lee Schaefer
Conversations around teacher attrition and retention have increased with the onset of a global pandemic as finding moments of meaning in teaching has become more difficult. This series will draw on the concept of relational agency as a way to align teachers' thoughts and actions with their own beliefs as well as others on the school landscape. This moves the conversation away from retaining teachers to sustaining teachers and focuses on developing sustainable moments that enhance pedagogy, but more importantly, enhance teachers' well-being.
Dates:
Session #1 – Keynote: March 10
Session #2 – Keynote commentary: March 23
Session #3 – Implementation and Planning: TBA
Session #4– Proof in Practice: TBA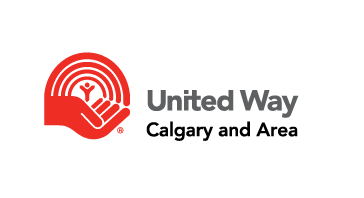 Ever Active Schools would like to thank United Way Calgary and Area. In the Round events are traditionally offered at a cost of $50; however, thanks to funding support from United Way Calgary and Area to support Teacher and Staff Well-being, we were able to reduce registration fees for this series.
Series Speakers
Click to learn more about each of our speakers within this series.
Physical Activity in the Outdoors
In the Round Series Format
Session #1: Keynote

Hear from an expert in the topic area

Session #2: Keynote Commentary

Join a panel of speakers working in the field to debrief and discuss applications of the keynote presentation

Session #3: Implementation and Planning Roundtable

Breakout rooms will explore themes that emerged in sessions one and two and participants will be provided some dedicated time for action planning

Session #4: Proof in Practice

Be brave, share your experiences (successes and challenges) and work within the community of practice to troubleshoot and design solutions