Our People
Over the years, we have welcomed new faces, said farewell to old friends moving onto new adventures, said see you later to those welcoming new additions to their families, and said hello again after parental leaves! We are forever grateful to the contributions of our team – without our people, Ever Active Schools is only an idea.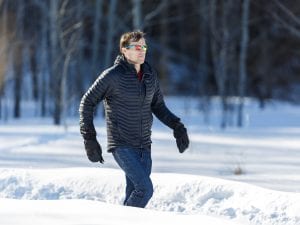 Brian Torrance
Director

Background: Bachelor of Physical Education, Masters of Science
Hometown: North Vancouver, British Columbia
Office: Edmonton
I have a wonderful job and am thankful to work with amazing people.
As Director with Ever Active Schools I work alongside with associated government ministries, school health partners, and have a focus on fund development, and initiating new innovative projects that support health and wellness in Alberta children and youth.  I really enjoy the larger system goals of improved health and wellness and the meaningful collaboration it takes to get there.
Prior to joining Ever Active Schools I went to the University of Alberta completing a Bachelors in Physical Education and a Masters of Science from Medicine.
I joined Ever Active Schools in 2010 and have been fortunate to learn from many mentors and colleagues along the way.  Almost being here for ten years I enjoy the variety of new works, thought and people that continue to contribute to health promotion in school communities.  I truly believe that there is never a dull day at Ever Active Schools.
When not at work, I enjoy trying to make my two young girls laugh with bad jokes and watching them grow and flourish in whatever activities they choose.  Personally, I love to run in Edmonton River Valley.  Its a wonder time to think, enjoy the outdoors and be at my best.
Katelynn Theal
Assistant Director, Comprehensive School Health

Background: Bachelor of Science in Kinesiology, Master's of Public Health in Health Promotion
Hometown: Army brat – no hometown
Office: Edmonton
I was lucky to join the Ever Active Schools Team in 2012, starting off as a provincial projects coordinator, and now I am the comprehensive school health coordinator and operations team lead. My passion for physical activity and working with children and youth align perfectly with the organizations mission and vision. 
I hold a Bachelor of Science in Kinesiology, and a Master's in Public Health, Health Promotion. My passion for working with youth in a physical activity setting began in high school where I worked as a gymnastics coach and summer camp program leader. My passion continued to grow in my undergrad when I began looking at increasing physical activity through play in school aged children. While completing my Master's I focused much of my studies on topics such as community design to support increased activity, how to best support teachers in implementing the Daily Physical Activity Policy and topics such as stigma in health care surrounding weight bias.
Some project highlights from my time as a project coordinator include supporting schools to think differently about activity permissive learning spaces, working with urban Indigenous youth to receive certifications and high school credits to support them in working in the recreation and active living sector, supporting policy change in high school sport to promote healthy eating, and so much more.
As comprehensive school health coordinator I support the coordination of resource development and the various aspects of the operational side of Ever Active Schools' events. I am always making sure to approach both resources and events through a comprehensive school health (CSH) lens, ensuring CSH content and supports are embedded within each. As operations team lead I work to support personnel, along with process and procedures for the administration and communications teams.
Outside of work, I enjoy cooking, socializing with friends, and running & biking in Edmonton's beautiful river valley.
Favourite Quote: "The best things in life aren't things." - Unknown Author
Kerri Murray
Director of Strategy and Innovation
Kerri Murray
Director of Strategy and Innovation

Background: Bachelor of Science in Health Physiology, Health Promotion
Hometown: Brooks, Alberta
Office: Calgary - University of Calgary, Kinesiology
I joined the team in 2014 to support and oversee the projects Ever Active Schools is involved in. What I love most about this role is the opportunity it provides to work in-depth with people and organizations who are committed and passionate about specific areas of school health. On any given day you might find me meeting with fantastic partners, supporting the implementation of innovative projects, writing last-minute grant proposals, work planning with my talented colleagues, initiating exciting new projects or joyfully navigating evaluation and reporting.
I feel so fortunate to have a career where I've been immersed in health promotion, having spent time learning from mentors in both the private and public sectors. I'm especially interested in population health strategies for children and youth, with experience in facilitating a comprehensive school health approach. Specific areas of interest include policy development and implementation, the built environment, weight bias, wellness equity for Indigenous peoples, and all things relating to health economics. Not only do these things keep me inspired every day, but clearly also make me really fun at parties. I bring experience in working with school jurisdictions on systems change strategies, coordinating cross-school authority initiatives and aligning partnerships to contribute to healthier school communities in Alberta.
I'm happiest when outdoors, particularly on the tennis court or in the mountain trails on a bike, hike or ski. Three cheeky blondes keep me on my toes and bring immense joy to my life: Lucy (daughter), Jess (daughter) and Auggie (the doggy). I'm a news junkie and avid collector of information, a closet introvert who likes to be alone to think but values close relationships with friends and family, a self-proclaimed expert in sarcasm and a miserable failure in social media.
A snappy little quote on social change from someone I admire: "I liken it to a standing ovation. A few people jump up and say 'This is the best thing that I have ever seen.' And then another larger group gets up and says 'Yes, yes, this was just excellent.' Then a large group gets up and says "Yeah, yeah, this was okay.' And then finally the last group gets up because they can't see the stage." - Laura Liswood, Secretary General of the Council of Women World Leaders (UN)
Katie Mahon
Assistant Director, Equity and Inclusion
Katie Mahon
Assistant Director, Equity and Inclusion
Background: Bachelor of Arts in Recreation, Sport and Tourism, Masters of Arts in Physical Education and Recreation
Hometown: Winnipeg, Manitoba
Office: Calgary - University of Calgary, Education Tower
I joined EAS in 2017 as a Provincial Projects Coordinator! My portfolio of work considers equity and continually explores the questions: What barriers to participation in healthy school communities are faced by children and youth; and how do we address those barriers through a Comprehensive School Health approach?
I received a Bachelor's of Arts in Recreation, Sport and Tourism in 2009. From there, I went on to complete two yoga teacher training courses, which led to the start-up of Inner Peace Project, the not-for-profit that I co-founded and continue to serve as Executive Director. I have had many dynamic opportunities to work in community development; both the people I have worked with and the work itself has shaped who I am. I am very grateful for a role with Ever Active Schools that continues to allow me to serve communities in a meaningful way.
A small few of my favourite things... Yoga and meditation, the mountains, hiking, camping, paddling, books, libraries, excellent coffee, hanging out with my family at the cabin, running, markets and independent grocery stores, cross-country skiing, adventures, road trips, crunchy green apples, snail mail...
Favourite quote: "...the only people for me are the mad ones, the ones who are mad to live, mad to talk, mad to be saved, desirous of everything at the same time, the ones who never say a commonplace thing, but burn, burn, burn like fabulous roman candles exploding like spiders across the stars and in the middle you see the blue centrelight pop and everybody goes, 'Aww!'" - Jack Kerouac
Louise McClelland
Assistant Director, Ever Active Communities
Louise McClelland
Assistant Director, Ever Active Communities
Background: Master's of Public Health, Bachelor's of Kinesiology
Hometown: Finnegan, Alberta
Office: Remote – based in Saskatchewan
My name is Louise McClelland and I've been with Ever Active Schools since July 2017, stepping into the Assistant Director, Ever Active Communities role in August 2022. I grew up on a farm near Finnegan, Alberta and love spending my free time at home on the farm, enjoying everything that rural Alberta has to offer! Some of my favourite things to do on the weekend are spending time with my family and getting outdoors! In the summer we spend many weekends camping and during the winter you'll most likely find me in a hockey arena somewhere in Southern Alberta watching my little brother play.
I have a Bachelor's Degree in Kinesiology from the University of Calgary and a Master's Degree in Public Health from Simon Fraser University in Burnaby, BC. Throughout both of my degrees I've always had a focus and passion for physical activity and supporting health and wellness for children and youth. During my Master's degree I had the opportunity to focus on Comprehensive School Health and supporting vulnerable children and youth in the after-school time period.
My role at Ever Active Schools is largely centred around supporting our Ever Active Communities sites, assisting Bachelor's of Education faculties across the country in implementing the Comprehensive School Health framework within their faculties, and leading our organization evaluation and reporting. 
One of my favourite quotes is: "You may not always have a comfortable life and you will not always be able to solve all of the world's problems at once but don't ever underestimate the importance you can have because history has shown us that courage can be contagious and hope can take on a life of its own." - Michelle Obama
Health and Wellness Consultants
Amy Risk Richardson
Be Fit For Life Health and Wellness Consultant Team Lead
Amy Risk Richardson
Be Fit For Life Health and Wellness Consultant Team Lead
Background: Fitness Leadership Diploma and Business Administration Certificate
Hometown: Medicine Hat, Alberta
Office: Medicine Hat
I am excited to represent Ever Active Schools through Ever Active Communities – Be Fit for Life Medicine Hat. I have worked with the Be Fit for Life Centre since 2007 and with Ever Active Schools since 2021. Yoga Techniques for the Classroom and Zen Me are a couple of resources I have developed for provincial distribution, and they form the basis of the asynchronous Mindful Movement Course.  
I'm passionate about community development and am committed to the community collaborative Moving and Choosing in supporting healthy eating, active living and positive mental health for children and youth in Southeastern Alberta. I'm a member of the Adult Wellness Coalition with a focus on Falls Prevention and the City of Medicine Hat Community Vibrancy Board.
As a certified yoga teacher with the International Yoga Association, Yoga Association of Alberta with Senior Teacher status and Integrative Yoga Therapy, I've achieved an E-RYT (Experienced-Registered Yoga Teacher) designation with Yoga Alliance. I'm certified with Stott Pilates, AFLCA (Alberta Fitness Leadership Certification Association) and a Certified Personal Trainer with the Canadian Society of Exercise Physiology. As a lifelong learner, I also hold multiple certifications in various group fitness platforms and am excited to engage in professional development.
My career motivation has always been to provide participants of all ages and abilities the opportunity to experience a variety of modes of physical activity. I strive to create a motivating and supportive environment for those I works with.
I have recently taken on another role supporting my community as the Community Coordinator for the Homeless & Housing Department of the Medicine Hat Community Housing Society. I have continued as the Ever Active Communities – Be Fit for Life Medicine Hat Team Lead in a part-time capacity and value the opportunities that both positions provide for community engagement and development.
My husband Chris and I together have four children (son Christian, twin boys Brady and Charlie and daughter Gabby) and two doggies (Brutus and Nuggy). Together we have fun traveling, playing golf, camping and enjoying almost anything to do with hockey.
Favourite Quotes:
"Truth is one, paths are many." – Mahatma Gandhi
"The light in me sees the light in you – Namaste."
Nathan White
Health and Wellness Consultant
Nathan White
Health and Wellness Consultant
Background: Bachelor of Education, Specializing in Physical Education
Hometown: Edmonton, Alberta
Office: Edmonton
I joined Ever Active Schools in February 2022 after spending five years in the classroom. In time as a teacher, I taught a variety of subjects, from Physical Education to Spanish Language Arts! My time spent in the classroom led me to a passion for comprehensive school health and wellness. As I implemented health and wellness principles into my classroom, I saw the positive impact it had on my students. Having coached high school basketball for over ten years, I have seen the physical, mental, academic, and social benefits of participating in physical activity. I joined Ever Active Schools to be part of a team that brings these opportunities to all students in an equitable way.  
In my current role with Ever Active, I bring the passion I have for health and wellness into school communities through professional development and mentorship. Creating opportunities to be active and healthy for every student is really important to me, and being able to do that on a daily basis is incredibly fulfilling. I love being able to work with amazing teachers and students every single day. 
Outside my role with EAS, you can find me coaching basketball and playing in as many recreational sport leagues that I can! In the summertime, I spend most weekends in the mountains- backpacking, hiking, or biking. There is something truly special about throwing on a backpack and getting away from civilization for a bit.
Favourite Quote:
"Between every two pines there is a doorway to a new world."- John Muir

Jodi Harding-Kuriger
Postdoctoral Fellow
Background: Bachelor of Physical Education, Bachelor of Education, Master in Educational Leadership,  Doctor of Philosophy
Hometown: Sturgeon County, Alberta
Office: Edmonton
Ever Active Schools (EAS) has been a part of my professional family for many years. As a Health and Physical Education Council (HPEC) member it has been a joy working alongside EAS to co-create and help maintain healthy school communities in Alberta. I 'formally' joined EAS in August 2022 as a Postdoctoral Fellow learning in Kitaskinaw (Enoch Cree Nation), specifically with Maskekosak Kiskinomatowikamik School. 
I am a Health and Physical Educator for the joy and love of movement. Happily enjoying a country lifestyle with my husband, Mike, and our three active children. Dedicated to lifelong learning through the EAS, the University of Alberta & HPEC.
Favourite Quote: "We should measure the prosperity of a nation not by the number of millionaires, but by the absence of poverty, the prevalence of health, the efficiency of public schools, and the number of people who can and do read worthwhile books." - W.E.B Du Bois
Communications and Operations
Terri Constantinescu
Financial Administrator
Office: Edmonton
I joined EAS in 2018 and I'm excited to be working with such a dedicated team!
As Financial Administrator, I oversee the online store, financial matters, and daily administrative duties with my main focus being great customer service for my team members, our partners, and all those who come into contact with Ever Active Schools.
Titun Aderibigbe
Administrative Assistant
Background: Bachelor of Science in Economics, Master of Science in Economic Development and Policy Analysis
Office: Calgary - Winsport
I joined Ever Active Schools in 2019 as an Administrative Assistant supporting the team in Calgary.
I hold a Bachelor's of Science in Economics and Master's of Science in Economic Development and Policy Analysis from University of Nottingham, U.K.
My love for planning and organization lead me to Administration and Event Management. I am fun loving, a volunteer-holic and always have a smile on my face!
Favourite quote: "Organization isn't about perfection; it is about efficiency, reducing stress and clutter, saving time and money and improving your overall quality of life." - Christina Scalise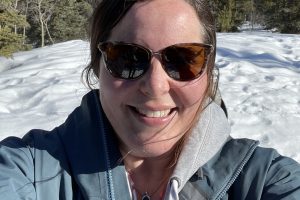 Laura Douglas
Human Resources Generalist

Laura Douglas
Human Resources Generalist
Background: BA - Psychology, Human Resources Management Certificate
Hometown: Oakville, Ontario
Office: Calgary
I joined Ever Active Schools as a Human Resources Generalist in 2022! My role with the organization is to maximize potential, support the team by fostering positive and open relationships, and welcome new and aspiring team members. I have a BA in Psychology and certificate in Human Resources Management to support me in this position.
In my spare time, I keep myself busy! I attend adult tap dance classes, love to bake, volunteer with seniors, and participate in figure skating events.
Favourite quote: "Not all of us can do great things. But we can do small things with great love." - Mother Theresa
Kayli McClelland
Creative Media Specialist
Kayli McClelland
Creative Media Specialist
Background: Diploma of Journalism
Hometown: Calgary, Alberta
Office: Calgary - University of Calgary, Education Tower
I joined Ever Active Schools in 2018 as the Creative Media Specialist. My role encompasses all things creative: photography, videography, writing, design, and more! I work closely with the team to tell the stories of the cool work that they bring to life.
When I'm not working I'm off on an adventure with my rescue dog/partner-in-crime, Baxter. We love to hike, explore and paddle board, but also to snuggle up on the couch with a movie.
Favourite quote: "You can't depend on your eyes when your imagination is out of focus." - Mark Twain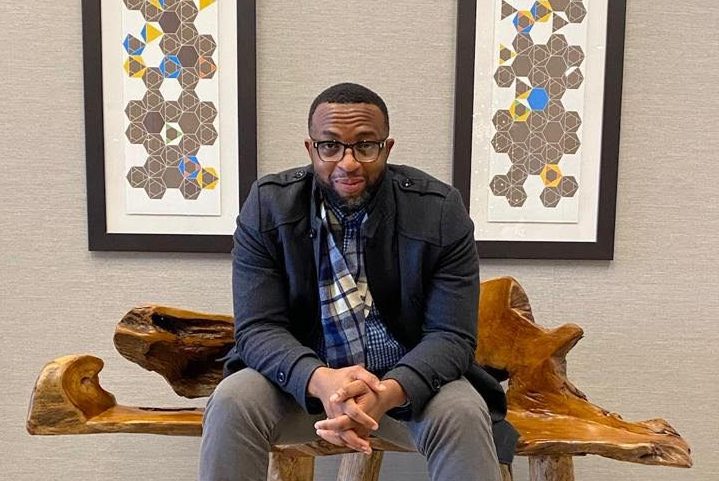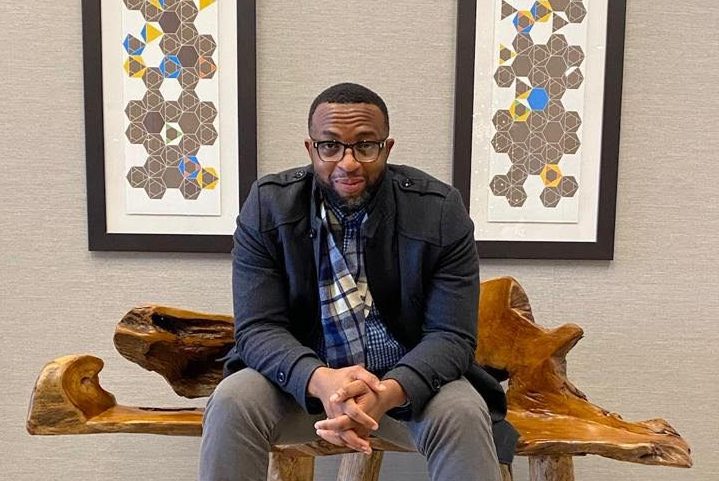 Efe Mike-Ifeta
Media Specialist
Background: Graduate Certificate in Documentary Production, Masters of Arts in Human Computer Interaction
Hometown: Toronto, Ontario
Office: Edmonton
I joined Ever Active Schools in February of 2022 as a Media Specialist. Prior to EAS, I was a digital media producer at Georginhood Media where I created, hosted and managed multi-platform content with a core focus on Canadian Arts and Culture. In my current role with EAS, I provide media related support for the marketing, communications and promotions team.
When I am not doing media-related stuff (which is quite rare), I am being a husband and father.
Favourite quote: "The only journey is the journey within" -Rainer Maria Rilke
Mason Ulvestad
Media Specialist
Background: Diploma in Radio and Television - Television
Hometown: Spruce Grove, Alberta
Office: Edmonton
I joined Ever Active Schools in 2022 as a Media Specialist after working in the radio industry for 4 years. I had the privilege to work across Canada and even got the opportunity to work alongside the legendary broadcaster Ron MacLean. Now at EAS, I work on a wide variety of projects from social media management to writing and all things communication! I love having the opportunity to tell stories and make an impact in the communities I grew up with.
When I'm not working I nerd out playing Dungeons and Dragons or I'm chasing my cats around with a laser pointer. When I can find the time I love to get out and hike in the mountains or spend a day on the lake wakeboarding and soaking up the sun.  
Favourite quote: "I am the master of my fate, I am the captain of my soul" -William Ernest Henley
Rebecca Marjoram
Media Specialist
Background: Bachelor of Science in Kinesiology
Hometown: Calgary, Alberta
Office: Calgary - University of Calgary, Kinesiology
I joined Ever Active Schools in 2017 as an administrative assistant in Calgary, and moved into the media specialist position after dazzling everyone with my ability to use HTML tags. As a media specialist, my role encompasses website and social media management, podcast production, supporting marketing initiatives - and basically anything else that relates to communications!
I have a Bachelor of Science degree in Kinesiology from the University of Calgary, and spent a few years working on a Master's degree in sport medicine before deciding I wanted to do other things with my life. I also have 6 years experience working in sport injury prevention research at the University of Calgary and 8 years working at Lifemark Physiotherapy as an administrator and kinesiologist.
On evenings and weekends I can normally be found paddleboarding, Bollywood dancing, knitting, baking or hanging out with my cats. I am a voracious consumer of books, sports, and all things nerdy!
Favourite quote: "No one can tell you you're doing it wrong if they don't know what you're doing."
Katelynn Theal

Assistant Director, Comprehensive School Health

Kerri Murray

Director of Strategy and Innovation

Katie Mahon

Assistant Director, Equity and Inclusion

Andrea Dion

Health and Wellness Consultant

Melissa Tierney

Health and Wellness Consultant

Cassie Flett

Health and Wellness Consultant

Hayley Degaust

Health and Wellness Consultant – Away on Parental Leave

Louise McClelland

Health and Wellness Consultant

Tracey Coutts

Health and Wellness Consultant

Krista Trim

Health and Wellness Consultant

Jamie Anderson

Health and Wellness Consultant

Chesa Peter

Health and Wellness Consultant

Jenn Mireau

Health and Wellness Consultant

Chantell Widney

Coordinator: Enoch Hub for Sport and Well-being

Payton Hall

Health and Wellness Consultant, Montreal Lake Cree Nation

Mckenna Hall

Health and Wellness Consultant, Montreal Lake Cree Nation

Tara Chisolm

Be Fit For Life Health and Wellness Consultant

Amy Risk Richardson

Be Fit For Life Health and Wellness Consultant and Team Lead

Kayla Repas

Be Fit For Life Health and Wellness Consultant

Erynn Biggar

Be Fit For Life Health and Wellness Consultant

Kaitlyn Mitchell

Health and Wellness Consultant

Laura Douglas

Human Resources Generalist

Kayli McClelland

Creative Media Specialist