Submitted by Laurina Eskow, MPH, RD
Community Nutrition Advisor, First Nations and Inuit Health Branch
Indigenous Services Canada
Looking for simple, comforting meals this winter? Look no further than your favourite mug to host some quick meals. These recipes are perfect for beginner cooks and those who know their way around the kitchen. The ingredients are simple, affordable and can be dressed up for the holidays. May Cozy Mug Meals find a way to your holiday kitchen this year. Happy Holidays!
Here's a tip for clean-up: add a bit of baking soda, soap and hot water to your empty mug. Leave for a few minutes, and just like magic, any remaining food will loosen up making clean up a breeze!
Cinnamon Roll Oatmeal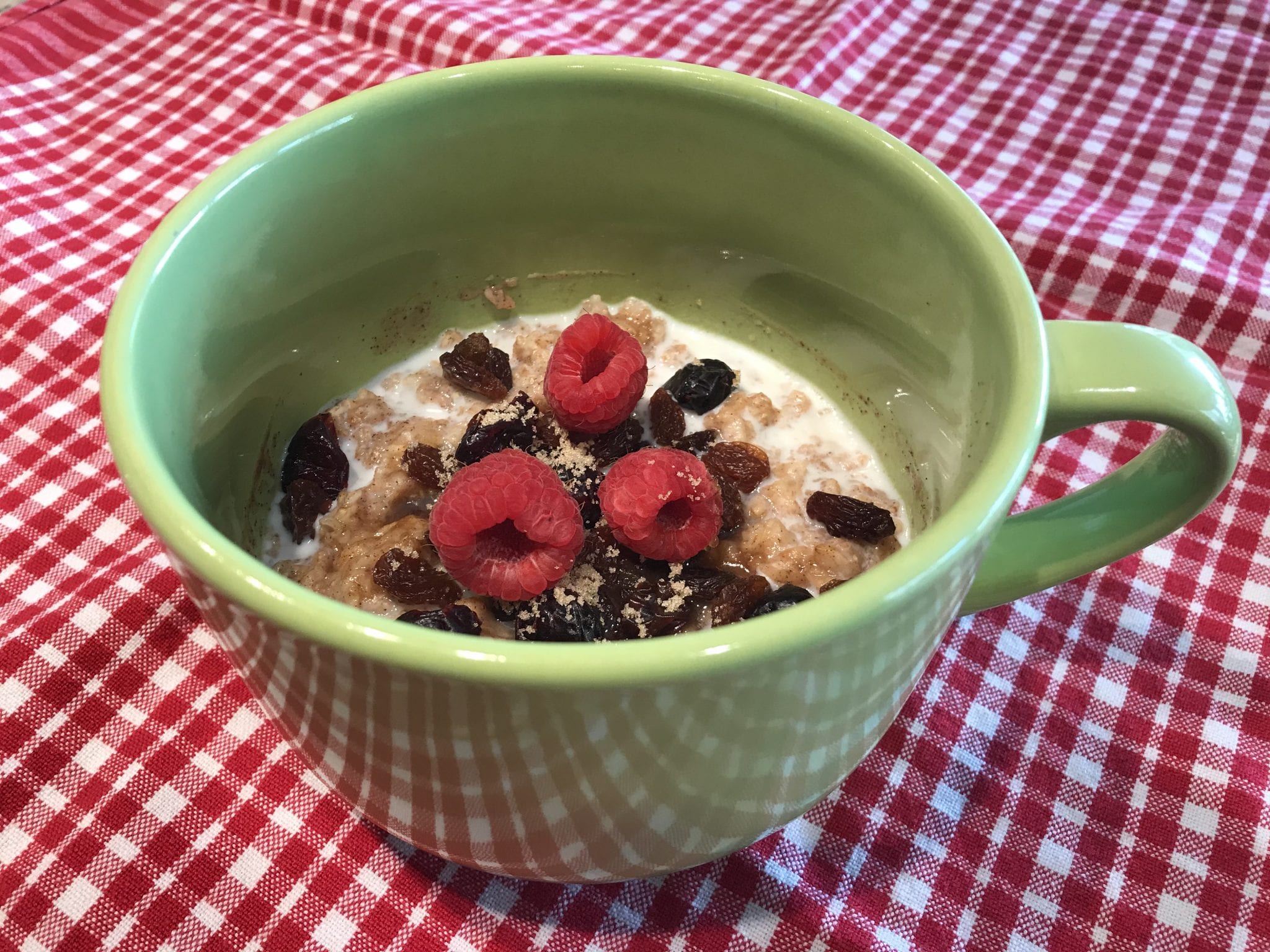 Ingredients for 1 serving:
4 tablespoons quick cooking oats
¼ teaspoon cinnamon
½ cup water
2 teaspoons brown sugar
2 tablespoons milk
Topping ideas: raisins, nuts, sliced fruit
Instructions:
In a large microwave-safe mug, add oats, cinnamon, and water. Stir. Use a large mug as the mixture can bubble up. Place in the microwave and cook for 1 minute. Stir the oatmeal and continue cooking for 20-30 seconds or until the oatmeal is cooked. Keep a close eye to prevent overflow in your microwave. Finish off with brown sugar, milk and your favourite toppings.
Sunshine Scrambled Eggs
1 egg
1 tablespoon milk
Optional additions: green onion, sweet pepper, ham, cheese
Salt and pepper, if desired
Instructions:
Crack egg into a microwave-safe mug, add milk and beat until light yellow in colour. Add in any additions like green onion, cheese, salt and pepper. Heat in microwave until thoroughly cooked and fluffy, about 90 seconds.
Hearty Chilli
Ingredients for 1 serving:
¾ cup canned baked beans
¼ cup canned corn
¼ cup mild salsa
½ teaspoon chilli powder
Toppings: sour cream, green onions, cheese
Instructions:
 Put beans into a microwave-safe mug. Mix in corn, salsa, and chilli powder if desired. Heat in microwave for 1-2 minutes until warm. Finish off with any desired toppings.
Hug in a Mug Chocolate Pudding
Ingredients for 1 serving:
1 tablespoon cornstarch
2 tablespoons cocoa powder
2 tablespoons sugar
¾ cup milk
½ teaspoon vanilla
Optional: crushed candy cane
Instructions:
In a large microwave-safe mug, dissolve cornstarch, cocoa and sugar in milk. Microwave on high for 1-2 minutes or until mixture boils. Watch carefully so it doesn't boil over. Stir in vanilla, and top with crushed candy cane if desired. Pudding will thicken as it cools. Enjoy warm or cold.
Tip for crushing candy cane: place candy in a plastic bag and crush with the back of a soup spoon.