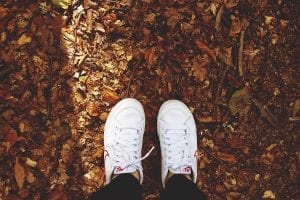 Written by Chesa Peter, School Health Facilitator, Ever Active Schools. Originally published in Healthy Schools Alberta Magazine Special Edition: Active Transportation IN RECENT YEARS, THE NUMBER OF STUDIES ON MINDFULNESS WITHIN THE CONTEXT OF EDUCATION HAS INCREASED DRAMATICALLY. Many studies have demonstrated strong correlations between mindfulness practice and cognitive outcomes such as improved attention and…
Following our work in Stepping Toward a Greener Tomorrow, which involved assisting schools in Active School Travel Planning, we've developed a strategy to build municipal capacity to continue that work.
We're mentoring five facilitators across the province to have the knowledge, skills and capacity to scale and sustain school-based projects using the successes of the original project as a template. Further, we propose to build partnerships with municipalities to embed ongoing support for facilitators as part of their municipal travel planning projects. 
The project aims to concurrently reduce greenhouse gas emissions, improve safety in schools zones, increase physical activity, and foster climate literacy through curriculum delivery. This work is ideally situated in the school communities, which enable access for environmental education and stewardship and act as "hubs" in the larger community.
Our Active School Travel facilitators are implementing School Travel Planning projects in eight schools in the communities of Spruce Grove, Leduc, Edmonton, Sherwood Park, Airdrie and Calgary. We expect to see challenges similar to the ones we've faced in the past, such as schools unsure of their ability or capacity to face the traffic challenges in their school zones, or afraid of the risks of the existing travel opportunities. However, we're ready to support our facilitators and know that, as champions of this work already, they have the ability to take on any challenges that may come their way.
Interested in learning more or getting involved?